Tom B. and moose pointed out that some of my pictures in the Brisket TD thread were no longer showing up. When I went to the postimg.org site I saw this...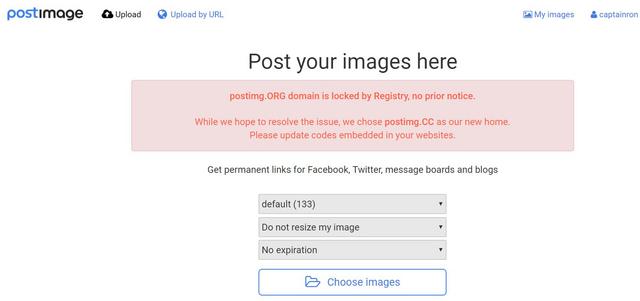 So, I had to edit my post to change postimg.org in the image URL to postimg.cc and now the pictures are working.
If you use postimage for pictures, and have some that need to be updated, send me a link to the post and I will do my best to update the links.
__________________
"Ron Rico, Boss. You can call me Captain Ron..."
Naked Fatties Rock!
4x Hunsaker Cans/PK360 X 2/Campchef FTG600/Southern Q Limo Elite/FEC-100/Memphis Pro SS/PBC/LBGE X 2/SBGE/Mini BGE/Good-One Model 42/WSM/Cookshack Smokette 008/Weber Performer/Saber Cast 500/Weber Kettle X 2/Weber Smokey Joe/WGA/BS Pizza Oven